Our Latest Products
Our most recent products
Shop our extensive range of E-liquids & Coils at our vape shop online in the UK. From 10ml Nic Salts to 100ml Shortfills shipping all around U.K .
For Every Order Over £30 we offer free delivery!
What are you waiting for ORDER NOW!

The best tasting flavors, classic taste since 2013.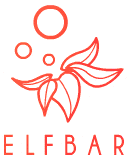 Since 2018, Elf Bar has been making an effort on innovative product via a smart heating system.
Here are some of our best selling E-Liquids!